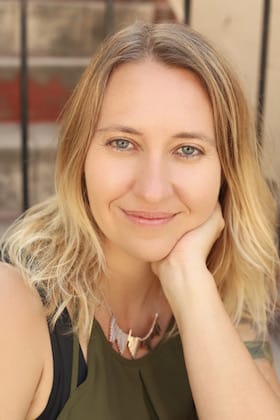 By Danielle Simone Brand
Like many moms, I used to enjoy a mimosa or two on Mother's Day. It seemed like a fun and innocuous tradition, after all, to unwind over brunch with a little help from alcohol on this beloved, mom-centered holiday. But a few years back—as a mom of two young kids in my mid-thirties—I realized that drinking no longer felt good. Sure, I'd be giggly and relaxed with one of those brunch mimosas—for a short while. After that, I'd just get tired and impatient with my kids. A headache usually followed.
And I realized I wasn't alone. Alcohol is a known toxin that stresses the body's organ systems, and moms everywhere are waking up to the fact that the downsides of drinking (hangovers, cravings, potential dependence, a spike in the stress hormone cortisol) easily cancel out its short-term stress relief. In other words, alcohol doesn't actually help moms in the ways we want and need—and it could even hurt.
Thankfully for many of us, there's cannabis. While I had spent most of my life avoiding, and even disliking, the plant before I knew much about it, state-by-state legalization is changing the entire game. Now, with easy access to cannabis education and a wide range of products available in legalized states that help me calibrate my experience, I find that responsibly using CBD and THC (along with other cannabinoids and cannabis terpenes) is wholly compatible with being the mom and partner I want to be.
While writing my book, Weed Mom: The Canna-Curious Woman's Guide to Healthier Relaxation, Happier Parenting, and Chilling TF Out, I interviewed dozens of other "cannamoms" about the role cannabis plays in their lives. Some of these cannamoms felt comfortable being publicly open about their enjoyment of the plant. Others, however, felt judged and stigmatized as "stoner moms"—or, worse, concerned about losing their jobs. The truth is that increasing numbers of people are finding that cannabis helps with relaxation, stress-relief, sleep, sex, and pain—as well as for patience and creativity while parenting. But thanks to the persisting taboos and stereotypes, many moms just aren't talking about it—yet. I'm hoping that my book can help change the conversation and lessen the stigmas around responsible cannabis use for moms.
Personally, I enjoy CBD for toning down anxiety and getting a good night's sleep. I also enjoy consuming a low-dose THC edible (aka "microdosing") in relaxed parenting moments where connection and fun are the goals. Microdosing helps me let go of my agenda long enough to get lost in art projects or gardening with my two kids, ages 8 and 11, or to read them an extra chapter of their favorite books at bedtime. I also enjoy inhaling cannabis via smoke or vapor, and the right dose of an uplifting strain helps me feel both focused and creative; of course, responsible use is key, so I make sure to do so out of my kids' presence (though I also educate my own children about cannabis and encourage other parents to do the same).
Medical cannabis is legal in 36 states, while 17 states plus the District of Columbia have approved recreational cannabis. As state-by-state legalization continues and the possibility of federal decriminalization looms, it's time to normalize conversations about the plant in our homes and daily lives. I believe that it's also time to broaden the conversation to include the many "wellness" uses of the plant that sit somewhere on the spectrum between the "medical" and "recreational" categories. There are so many ways cannabis can enhance the wellbeing of moms like me, and so many reasons that—for a lot of us—consuming the plant is a healthier alternative to alcohol. So, this Mother's Day, I won't be sipping any celebratory glasses of champagne, but—with a little TLC from THC—I will be feeling relaxed, happy, and well—all without the hangover. 
Danielle Simone Brand is a freelance writer and the author of Weed Mom: The Canna-Curious Woman's Guide to Healthier Relaxation, Happier Parenting, and Chilling TF Out.
Her articles have appeared in numerous publications including The Week, Civilized, Vice, Double Blind, What's Up Moms, and Scary Mommy.